[home]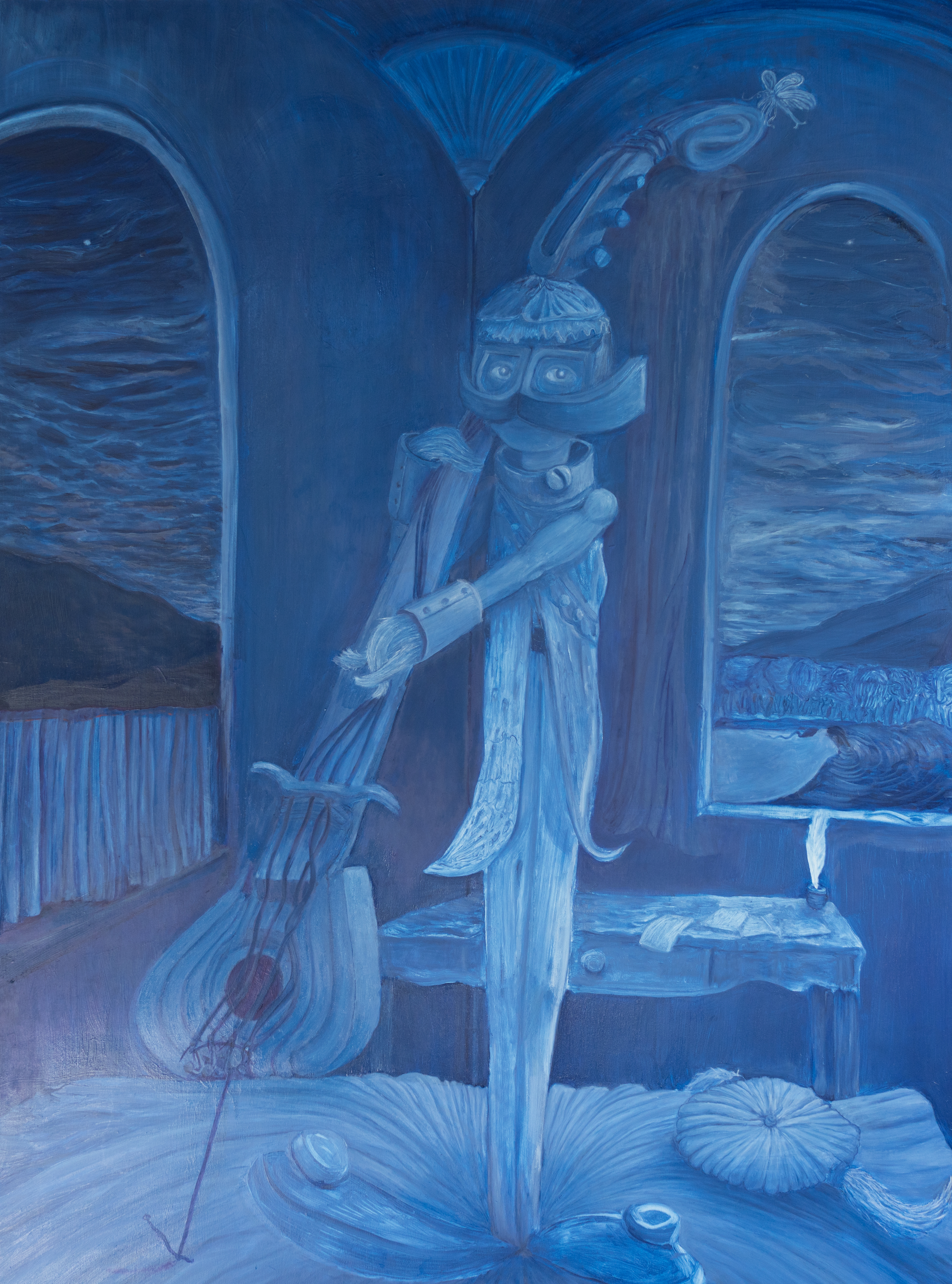 title: it's 2018, get with the program, here is the anatomy of a broken heart part 1
oil on wood panel
size: w26 x h48 inch

2018 San Francisco...

Only two colors are used, blockX flake white (pw1) and blockX indanthrone blue (pb60) with the only exception being red lines on the curtains to the left.
It's thoughts on apophenia, the two stars are eyes, most imagery came from states of trance.
It's all free hand and meant to be "illogical".
It's about close friend and fellow artist Cawa who died by suicide several years prior, this paitning for a period of time was called "the virgin".
It's about being a repressed trans woman (the mustash is something you wear like a helmet).
There is also a subliminal theme that the shoes at the bottom is like a puncture and stopping of an anus.

This is a large piece and I'm not even sure if possible to ship but feel free to inquire if serious.